Valedictorian:
Steve McMaster
Salutatorian:
Doug Tucker
Senior Class Council
Class President:
Ray Pulsifer
Vice President:
Darice Magnuson
Secretary:
Maleah Finegan
Treasurer:
Nancy Plattner
Latest Classmate news here >>> Classmate Updates!
Updated Wednesday, July 2, 2014:
Reunion news:
South Albany High School
Class of 1974
40th Class Reunion
August 8, 9 & 10, 2014
Friday, Saturday & Sunday

Friday, August 8th: Friday night gathering at Calapooia Brewery in their open air area. There will be a special menu starting at 6PM.
Saturday, August 9th:
Golf in the early morning for guys at Mallard Creek and mid-morning for the ladies at Albany Golf Club. Afternoon on your own - lots to do in the area. Some are meeting owntown for lunch, probably at Sweet Red.
Saturday evening at Carino's, 6PM.
Sunday afternoon, August 10th:TBA, maybe Lehigh Park around noon.

See Classmates.com and Facebook South Albany High School class of 1974 reunion for more details and reunion plan updates.
Contact is Maleah Finegan Harris, Maleah.Harris@oregonstate.edu

Info is being updated on Classmates.com and a Facebook page is being created.
For information about classmates inbetween reunions, we suggest visiting Classmates.com and Reunion.com.
_______________________________________
See the In Memory page for news about our classmates who have passed away.
Email your SAHS alumni info to dawn@southalbanyhighreunion.com or call or text 307-360-7689. Info may also be faxed to 307-367-2864 (put attn: Dawn)
---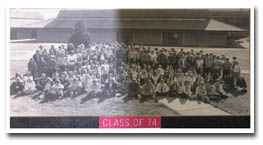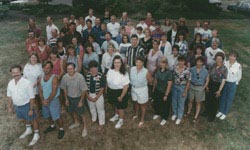 20th Year Reunion in Albany in 1994
Photos of 30th Reunion in Albany in 2004

www.southalbanyhighreunion.com
South Albany High School
Class of 1974
40th Class Reunion
August 8 & 9, 2014
Contact is Maleah Finegan
Info on Classmates.com and a Facebook page is being created
CONTACT PERSON:
Maleah Finegan Harris
Maleah.Harris@oregonstate.edu
Albany, Oregon
Our 2009 35th Reunion was held on Fri, Sat & Sun, July 24-26, 2009
in Albany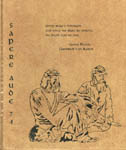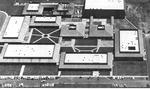 Senior Motto:
Beginnings Never End
Class Flower:
White Carnation
Class Colors:
Blue-Green-White