Brenda Ballard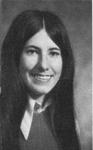 March 2, 1956 - July 24, 1989
Brenda Ballard
Brenda graduated from South Albany High School in 1974. She graduated with Special Senior Honors for a GPA above 3.50 at graduation. She received an "Honors at Entrance" Award from the University of Portland, a cash award scholarship from the Albany Rotary Club for outstanding senior in scholarship, leadership, character and service. At graduation she also received an Auxiliary scholarship cash award for a senior girl who planned to enter nursing. Brenda died of ovarian cancer on July 24, 1989.
Tony Puckett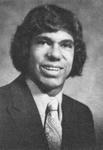 Tony Puckett
Tony graduated from South Albany High School in 1974. During high school, he was on the Rebel football team and was named "Most Inspirational" during the November Sports Dessert. He also played basketball and baseball while at South. Tony committed suicide.
---
Dale Ballou May

August 10, 1956 - December 10, 2011
Dale Ellen Ballou May
Dale Ellen Ballou May died of lung cancer at her La Jolla home on December 10, 2011 with her family at her side. She was born on August 10, 1956 in Spokane, Washington a few minutes before her twin sister. An Air Force brat, Dale and her siblings bounced around the country until the family settled in Albany, Oregon in the 1960s. Dale graduated from South Albany High School in 1974 and then attended Oregon State University, San Jose State University, and finally graduated from San Diego State University in 1979 with a B.A. in Anthropology. She also obtained an Academic Certificate in Public History from San Diego State University in 1988 and then a Diploma in computer graphics from Platt College in 1993. While in school, she worked as a co-supervisor for the San Diego Police Department in 1977. Then she began a 15-year career with San Diego State University at the Alumni Center, Math Department, and History Department. She applied her computer graphics skills as a supervisor at Emerald Publications in Carmel Valley before co-founding Legacy 106, Inc. in 2000 (www.Legacy106.com). While working at Emerald Publications, she moonlighted as editor for the Fort Guijarros Journal and Legacy 106, Inc. until she could focus all her efforts at the latter in 2003. She became the driving force as Vice President of Legacy 106, Inc. until her death. Dale loved art, design, anthropology, archaeology, community history, historic preservation and city politics. She combined those loves at Legacy 106, Inc. to help property owners obtain historical designation and Mills Act property tax reduction to restore landmark houses. On weekends and non-working hours, she applied those skills and interests to help Save Our Heritage Organisation, San Diego County Archaeological Society, Mission Hills Heritage, Fort Guijarros Museum Foundation, and Neighborhood Historic Preservation Coalition in their efforts to research and protect the heritage of her community. In addition to co-authoring and editing historical landmark nomination reports, she published an article documenting Hollywood actor Leo Carrillo's Rancho Los Quiotes in Carlsbad in the 1989 Journal of San Diego History, a work which won the Congress of History Award. In 2011, the City of San Diego awarded her the Preservation Action Award and SOHO awarded her a People in Preservation Achievement Award. The Fort Guijarros Museum Foundation gave her a silver trowel for 20-years service.
---
Her parents preceded her in death. She is survived by her husband of 28 years, Ronald V. May; twin sister Dawn Ballou of Pinedale, WY; brother Gary Ballou of Portland, OR; older sister Gail Ballou of Fairbanks, AK; nieces Bonnie Ballou, Bend, Oregon; Emily Ballou; and sons Jalen and Adrian Eugene, OR; nephews Alan (Megan); and Steven Svalberg, both of WY. Please join Dale's family for a celebration of life memorial on Sunday, April 1, 2012, 1:30 to 4:00 p.m., service at 2:00 p.m., at the Parma Payne Goodall Alumni Center, 55th Street, on the San Diego State University campus. RSVP at Legacy106Inc@aol.com or (858) 459-0326. Condolences may be sent to Ron May, P.O. Box 15967, San Diego, CA 92138. In lieu of flowers, Dale's family suggest donations to SOHO, 2467 San Diego Avenue, San Diego, CA 92110, or San Diego County Archaeological Society, P.O. Box 81106, San Diego, CA 92138. Online obituaries (U-T San Diego | Albany Democrat Herald)